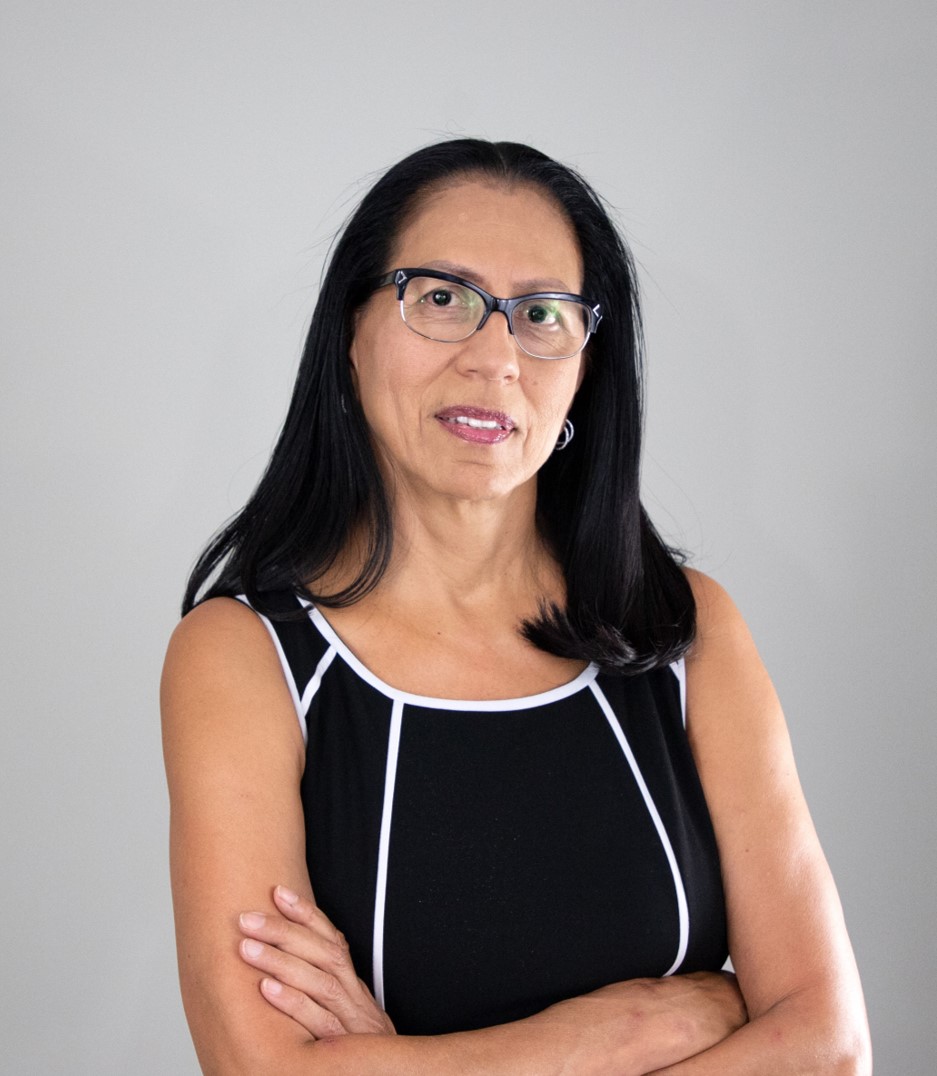 Rae Gomez
Founder and CEO
Ramona "Rae" Gomez founded Tangent Technologies in 2015. As the CEO of Tangent Technologies, Rae is focused on building an organization that is a leading IT service provider for federal agencies which provides a pathway to employment for military veterans. As Tangent grows, Rae has been able to assist military veterans transition into the civilian sector with over 50% of Tangent's workforce being military veterans.
Rae is a seasoned IT management professional with more than 30 years of military and private sector experience in program/project management at senior level operations, including the last 15 years managing network and cyber infrastructure operations and maintenance. Prior to Tangent Technologies, she served as the Deputy Director of Information Assurance for QinetiQ-NA as well as the Program Manager for the Department of Homeland Security, Customs and Border Protection OneNet Network Operations Center (NOC).
Ms. Gomez retired from the United States Marine Corps as a Chief Warrant Officer-2 after 20 years of active duty service. As her last assignment in the Marine Corps, she served as the Program Manager for Acquisition of Combat and Logistics Services Support Equipment at the Marine Corps Systems Command, Marine Corps Base, Quantico, Virginia. Rae received her Master of Business Administration from the University of Phoenix.
Tangent Technologies is committed to delivering outstanding services.  The key to our success starts with our experienced staff, dedication to providing the highest quality service and proactive attention to government project details. Tangent is focused on providing Quality services to our clients. Our Quality Management System is based on ISO 9001 standards. 
Registered Company Name 
Tangent Technologies, LLC
Company Size/ Classification 
Small Business
DUNS Number
079999112
CAGE Code
7GV74
GSA IT70 Schedule
GS-35F-656GA
SBA Classification
Service Disabled Veteran Owned Small Business (SDVOSB)
Woman Owned Small Business (WOSB)
Minority Owned Small Business (MOSB)
NAICS
517919: All other telecommunications
519190: All other information services
541330: Engineering services
541519: Other computer related services
541618: Other management consulting services
541611: Administrative management & general management consulting services
541512: Computer systems design services
ADDRESS
6841 Elm Street #759
McLean, VA 22101
PHONE / FAX
O: 571.409.6434
F: 703.995.0736